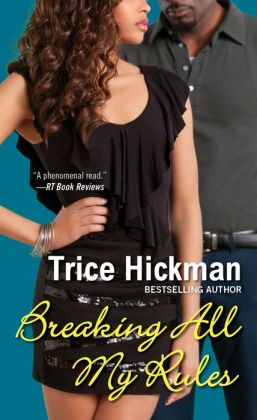 Real love is in a class all its own. . .
Born into wealth, Erica Stanford has followed in her family's successful footsteps and now runs her own upscale boutique in an affluent Washington, D.C., neighborhood. But despite her good fortune, she's still missing someone special to share her life with--until a chance encounter changes everything. . .
Handsome, rugged Jerome Kimbrough is hard to miss among the fellow citizens serving jury duty with Erica. And as the two get know each other over the course of a two week trial, their relationship soon extends beyond the courtroom and into a full-on passionate romance. Although they come from opposite worlds--Jerome is a working class, city sanitation employee--they're both hard working dreamers with big ambitions. Yet while their differences aren't an issue for them, their friends, family--and Erica's ex-fiancé--disagree. As all involved are forced to confront their hidden stereotypes, can Erica and Jerome endure the challenges in store for them--including a startling secret from their pasts?. . .
"I can't wait to see what Trice Hickman does next!" --Mary Monroe, New York Times bestselling author
Praise for Trice Hickman's Playing the Hand You're Dealt
"Unforgettable characters and a page-turning storyline." -Lutishia Lovely
"Another wonderful, emotionally-charged page-turner by Trice Hickman." -Urban Reviews
"Will keep you guessing straight through to the explosive ending." -Victoria Christopher Murray
1. How did you start out your writing career?
I always credit the National Book Club Conference (NBCC) for giving me my literary wings. I had completed the manuscript for my first novel and I went to the conference to network. That experience connected me with readers and industry professionals who supported me and helped me along the way, even to this day.


2. What did you learn while writing this book? (I'm talking about the current book, BREAKING

ALL MY RULES)
I learned that you really have to listen to your characters while trusting your ability to tell their story. I also learned how disciplined one has to be in order to go from page one to the end, however many words later may be.

3. What did you hope to accomplish with this book?
My main goal was to produce a good, well-written story that would entertain and enlighten readers about the beauty of stepping outside ones comfort zone to find love.

4. What came first with this story, the characters or the plot? Why?
Definitely the story! I see a lot single women who have a strict list of things their dream man "has" to have. But sometimes I think a person can limit themselves with lists. Sometimes you have to throw the list in the trash and go with your heart and your gut. Afterall, your gut is God, and God won't lead you wrong.
5. What has surprised you most about becoming a published author?
That's a good question. I guess I'd have to say the time that's required. I thought the majority of my time would be spent writing my stories, but I quickly learned that wasn't the case. Not only do authors have to spend months writing the story, we have to put in almost equal amounts of time promoting, marketing, and doing other things that help drive book sales. I believe this is true whether an author is traditionally or independently published. In today's competitive and ever-changing marketplace it's all about the numbers.
6. What aspect of writing do you love the best, and which do you hate the most?
I absolutely love the creative freedom of developing characters and telling their stories! It's an awesome feeling and a great gift! The part I like least, and what gives me moments of anxiety is when I'm about to release a new book and I'm waiting for reader reaction. It's life standing at the edge of a cliff and taking a step forward.
7. How do you conquer writers block?
I don't try to force anything. If I find myself having difficulty I step away, give myself and my characters time to breathe, and then I revisit them. This usually works for me.
8. What books are on your to read list?
My TBR pile is sooooo high! But right now I'm not going to dig into the books, I'm going to catch up on a few Huffington Post articles about art and culture.
9. Has having a writing career always been your dream?
For a long time I didn't know what I wanted to do. It wasn't until my undergraduate days at Winston-Salem State University that I realized I wanted to be a writer, but it took many, many years for that to happen.


10. Can you give us one do and one don't for those aspiring to be a writer?
Don't— You cannot let anyone or anything deter you. Things may not happen in the time or fashion that you desire, but if you stay committed, it will happen when it's supposed to!
Do—Always do your research! I'm not just talking about research for your story. Research industry best practices and don't rely on other authors to give you the answers. Everyone will have a different path and it's up to you to chart your own.
11. What is your writing process? How do you feed your writing muse?
I start with a story idea and build characters around it. I feel my muse by making sure my writing space is comfortable and relaxing, so that means low lighting, pillows, and scented candles.


12. Within the next five years what stage do you expect to be in your career?
My hope is that my books will be more widely read and that readers will think of good writing when they hear my name.
13. When you're not writing, what do you like to do in your spare time?
I absolutely love to cook and bake. I also like to entertain in my home. There's nothing like gathering good friends around delicious food.
14. What do you do to interact with your readers?
I try to stay active on the social networks, but my favorite way to interact with readers is when I go to literary events and book club meetings to connect face-to-face.
15. Can you give us a sneak peek of your next book?
Yes! It's about two sisters who travel to their hometown to bury their aunt, but end up unearthing some long-hidden family secrets that test everything think they know.
16. How can readers get in contact with you? (mail, email, website)
I love hearing from readers! They learn more about me and my writing by visiting my
website,
www.tricehickman.com
. They can also email me at
tricehickman@yahoo.com
, connect with me on facebook, twitter, linkedin, and pinterest at /tricehickman. Thanks again for this wonderful opportunity, Minolta! You ROCK!!